We are a wholesaler of replacement parts and accessories for a wide range of modern, classic and vintage tractors. Established in 1981, we supply parts for all makes and models.
The company is based in Mullingar, Co. Westmeath, Ireland and employs over 70 staff in a 65,000 sq ft facility over 3 warehouses.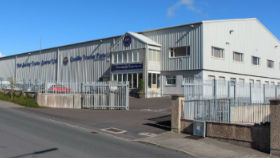 Quality Tractor Parts Ltd. supplies to trade customers only and its customer base is made up of over 1,200 retailers and dealers in Ireland, UK and Europe.
We carry over 16,000 line items including:
Original and replacement parts for agricultural tractors
Original and replacement parts for industrial machinery
A wide range of garage equipment, workshop tools, trailer equipment, paint, electrical and lighting products
Oils and lubricants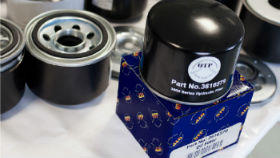 Quality Tractor Parts carries a large level and wide range of products. We often stock products that cannot be found elsewhere. We work closely with suppliers to develop unique products for the specific needs of customers. So if you cannot find what you are looking for, please give us a call!
Quality control is a high priority. Parts are rigorously tested before being offered to the market. Dedicated staff ensure that parts meet exacting international standards.
Availability is ensured by holding a large volume of stock in warehouses. Many items in stock are available on a next day delivery basis.
Service is delivered through our tele-sales teams and field sales representatives. They have technical knowledge and many years experience working with Tractors. Many of the team own and renovate tractors of their own. We have a small retail outlet at our premises in Mullingar, where we can give hands on assistance.
Value. A dedicated pricing department work to make products competitively priced.